Update 0.0.7.X
Version 0.0.7.X is mostly about the world editor, and while this was worked on, I also worked on new development/modding tools that will be presented in the next article!
This update wasn't big at all, all there is to it is a new background, so feast your eyes!
0.0.7.1
What did we add?
PLATFORMS
First of all we added an invisible "grid" system. Basically it uses units of smallest platform possible to place platforms in the world
we added the ability to actually add platforms, which uses the grid to place it ( you will see how the placing isn't "smooth," this is done on purpose. This is to make sure platforms aren't overlapping themselves in a weird way.
What are these coins that stay randomly floating for? This was just part of platform testing, I didn't feel like taking them off yet simply because the platforms aren't perfect yet, (but if you follow our twitter you will see what they look like when they are close to perfect… 😛 twitter link)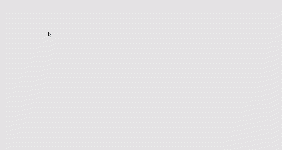 NPC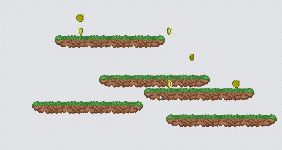 Keys:
To place an NPC, you need to press "T" and pick an NPC, then you can put this specific NPC down as many times as you would like, to select platforms, simply place the "space-bar" and place as many as you wish.
New background (Revision 3)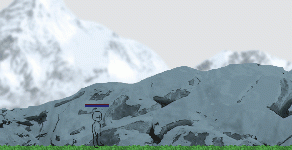 As you can see it moves in layers, which creates a false-3D effect — or Parallax background effect 😀 (this is not yet perfected and will probably not be for a while, yet it works!) This background actually went through more revisions but it would be redundant if we would show you each one, this is the most recent one!
0.0.7.2 Major Update
High-Lighting Selected Object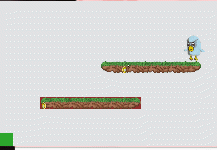 Platform Tweaks!
Now you can increase the length of a platform! use "D" to enlarge to the right, or "A" to minimize to the left.
Camera Controls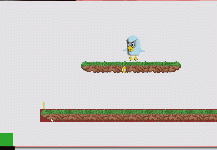 Player Spawn
Now there is an initial player spawn selector. you can place the green block where-ever your would like the player to spawn at! (press "P" to select player spawn and then click anywhere to place it.)
Saving/Loading Maps!
Now when you exit the level editor, the map you created gets saved! then once you launch the game and open press the play button it will immediately load for you the appropriate background to that map and everything inside of the map you saved for you to play-test! (the game will only load level "0" for now)
Check out Alpha Testing tab on the top of the website if you are interested in a free copy!